BRIEF:
Nike's running selection is currently lacking in shoes made for rough terrain. Ultra-marathoners need to meet individual goals of mind over matter, and they need shoes that can endure the grueling challenges they face while providing maximum support and comfort when running distances over 42 kilometers on terrain ranging from mountains to dust.
TEAM:
Clarissa Martins, Yasmin Sirton, Birk Zukowsky, Naji Kaddoura
As a group, we divided trail running shoes into three categories: light trail, rugged trail, and off-trail, with a fourth shoe looking at a blue sky concept that could fit into any of these three categories. Our design concepts focus on incorporating technology like 3D printing and integrating synthetic biomimicry to create a shoe that is lighter, stronger and customizable to each user while visually representing the act of conquering the trail as well as nature. Prioritizing colour, texture, and shape in our designs provided a consistent focus to the new Nike Trail line.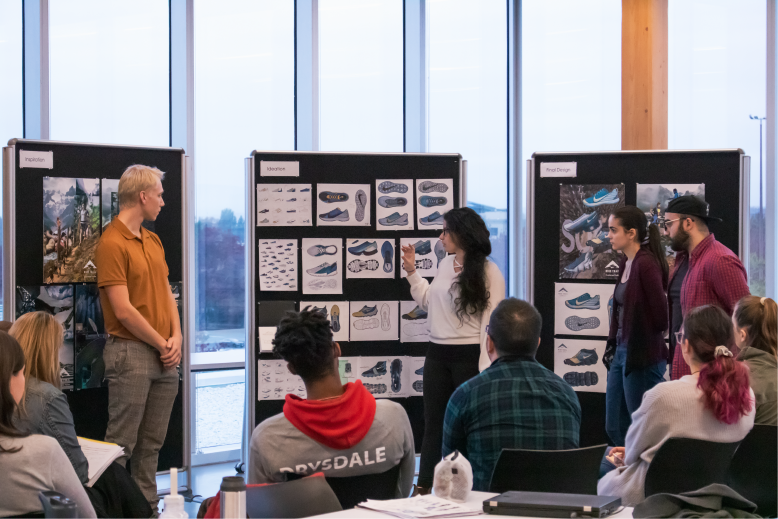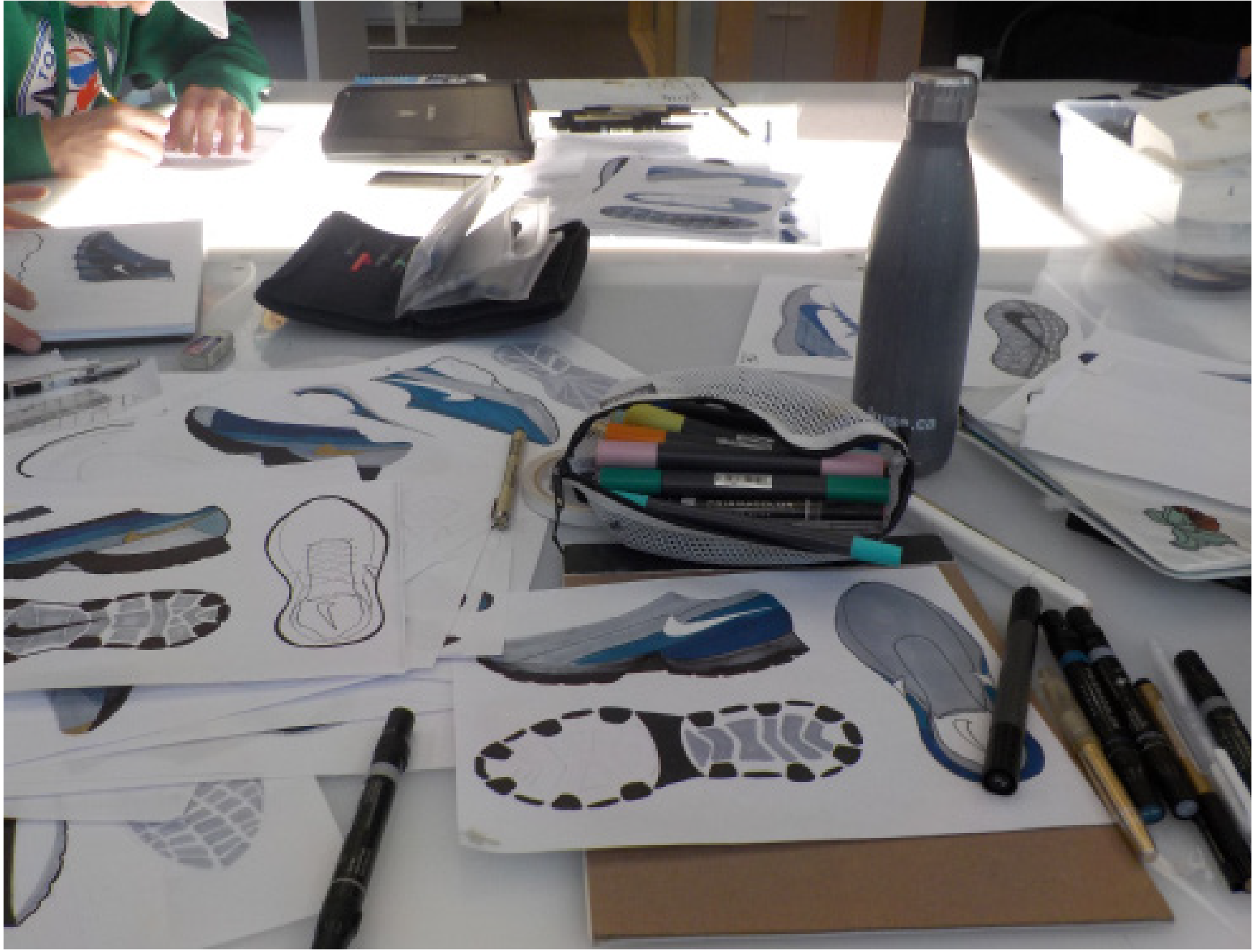 Vounó combines the overall running silhouette that Nike is known for with the addition of a thicker sole and longer lugs to give trail running functionality. It has mountain-inspired aesthetic and physical layering of material brought over from inspiration boards. This shoe is intended to be mid-range, so I chose to include all of our chosen colors in relatively equal amounts to blend the light and heavy shoes. The darker sole and lower shoe provides the appearance of more stability and lowers the risk of staining or damage from use.