BRIEF:
Create a replica and then find areas to innovate on Arc'teryx' Arro 22 backpack. Arc'teryx is a high-end Canadian outdoor clothing and sporting goods company founded in North Vancouver, British Columbia. In 2018, Arc'teryx owned and operated 32 brand stores globally, within the key cities of Vancouver, Toronto, New York, Seattle, Beijing, Hong Kong, Tokyo, and London. The Arro 22 is a classic, 20 year old bag that is very popular in Asia. This project was completed in small groups using materials, findings, and machines available at KPU.
TEAM:
Morgan Munro, Yasmin Sirton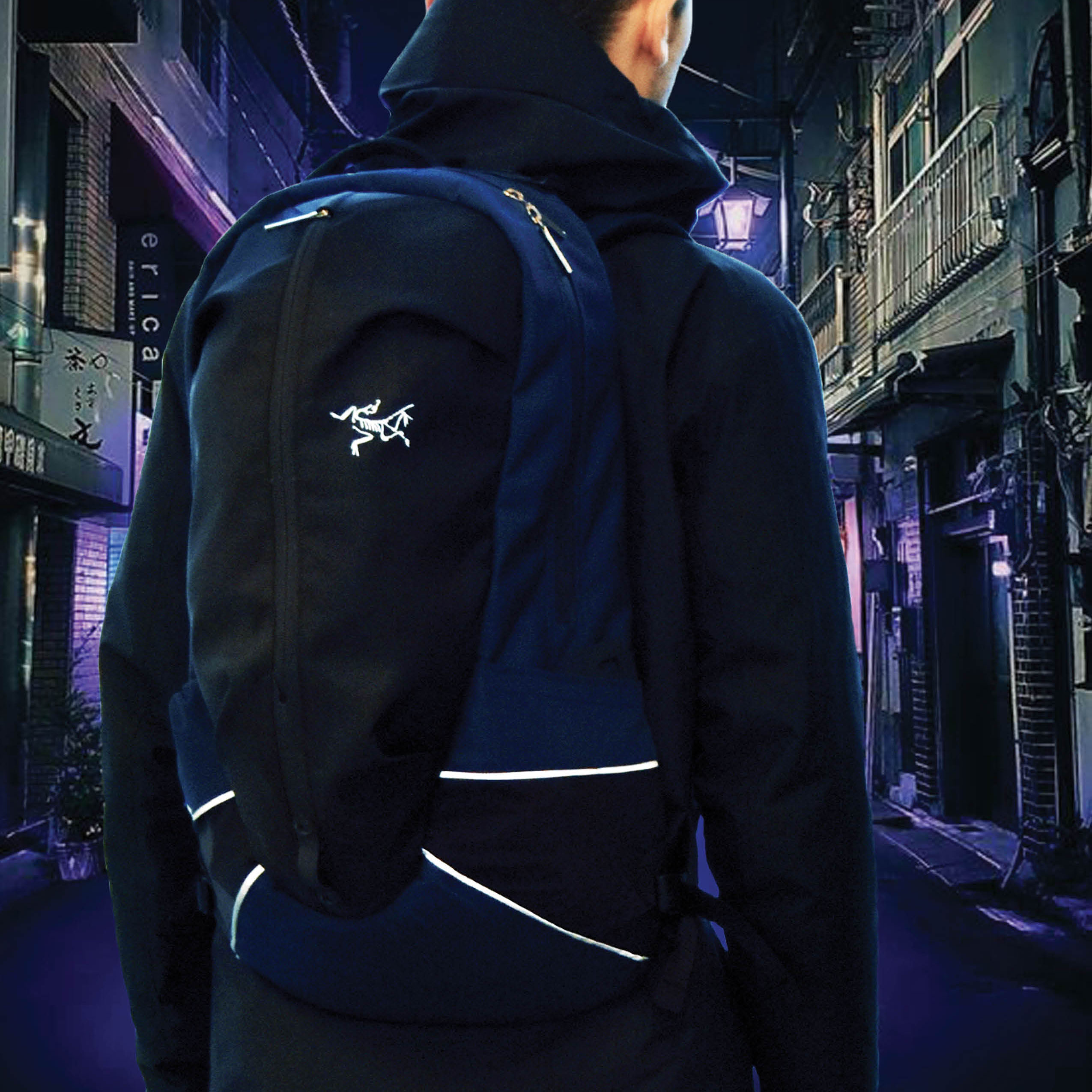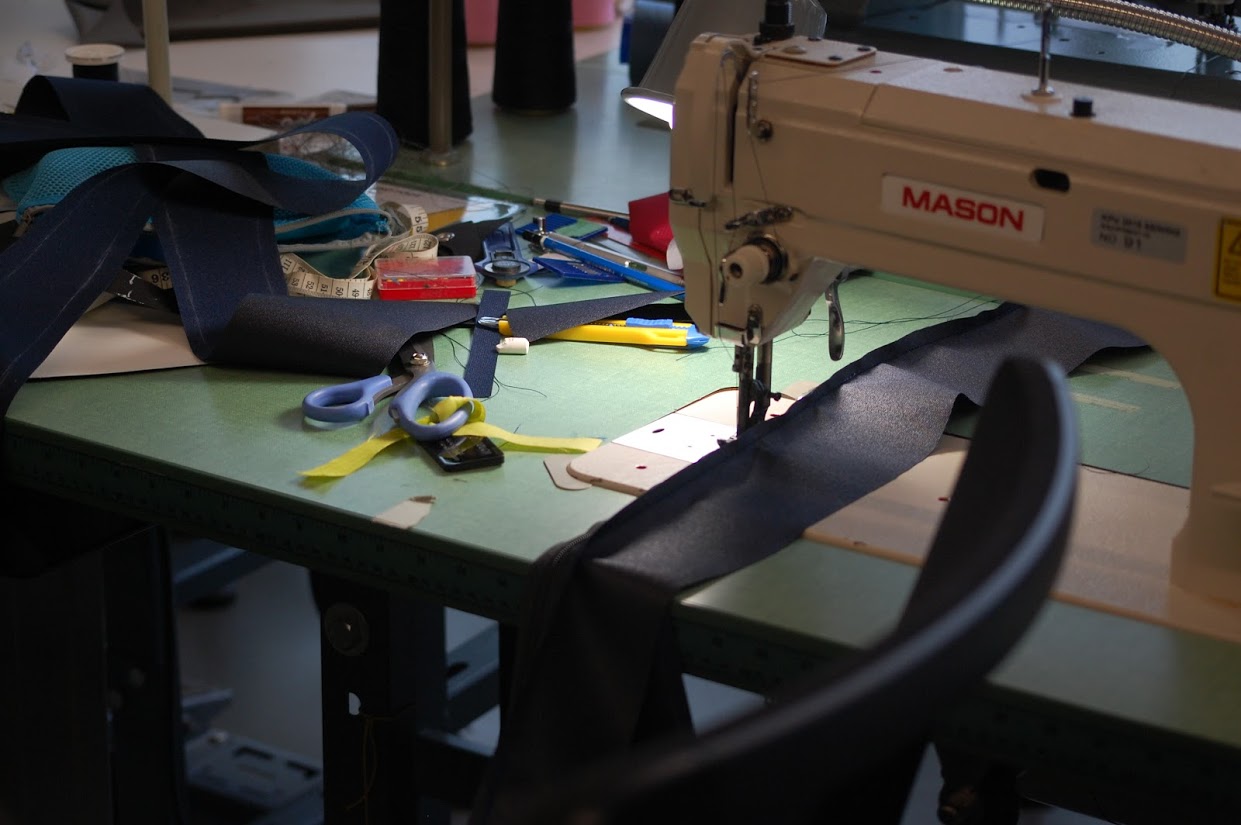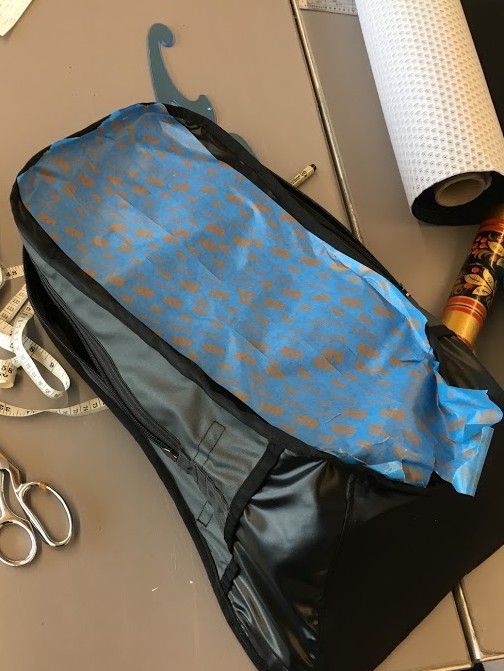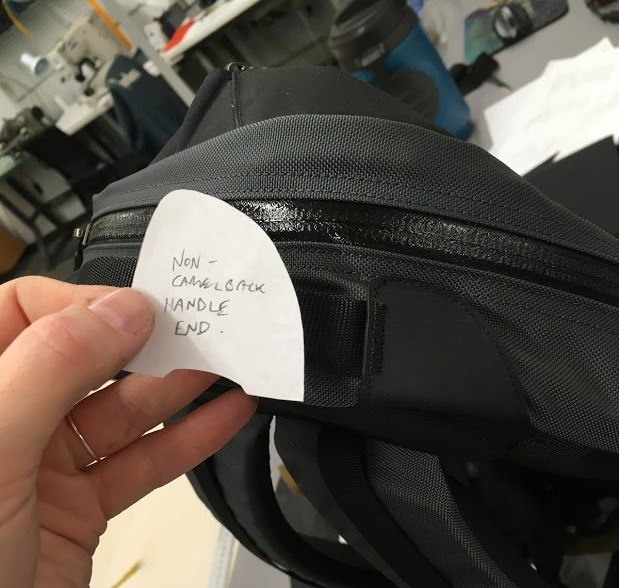 We used multiple methods for reverse engineering this pack. We began by taking measurement, but quickly found that tape-ups worked better for many pieces with complex curves. Once the soft components were patterned, we moved to experimenting with heat forming the foam. We matched findings as closely as possible and tested materials to find the best match. We then quickly sewed together our first prototype to check the accuracy of our pattern.
We found many potential areas of innovation but focused on functional changes that wouldn't affect the iconic look of the bag. We conducted research into other similar backpacks on the market, looked at customer reviews to find pain points, and documented what users wanted to carry with them. Our main additions were organization to the front kangaroo pocket for additional storage and functionality and reflection to strategic points on the outside of the bag for safety when walking at night. We also added a few smaller improvements such as hidden elastic in the pockets to help hold water bottles in. Once we had decided what to improve upon, we prototyped each component individually and finally created a finished prototype of the new Arro 22: Night.