PPE For Oil Spill Response
BRIEF:
Between 1970 and 2007 there have been an average of 46 major oil spills per year, and spills are likely to continue happening for as long as we use oil. 85% of crude oil is made of hydrocarbons, which are carcinogenic. Despite current available PPE, workers are still being affected by oil and dispersants through inhalation, contact, and ingestion, which is shown to cause both short and long term health impacts.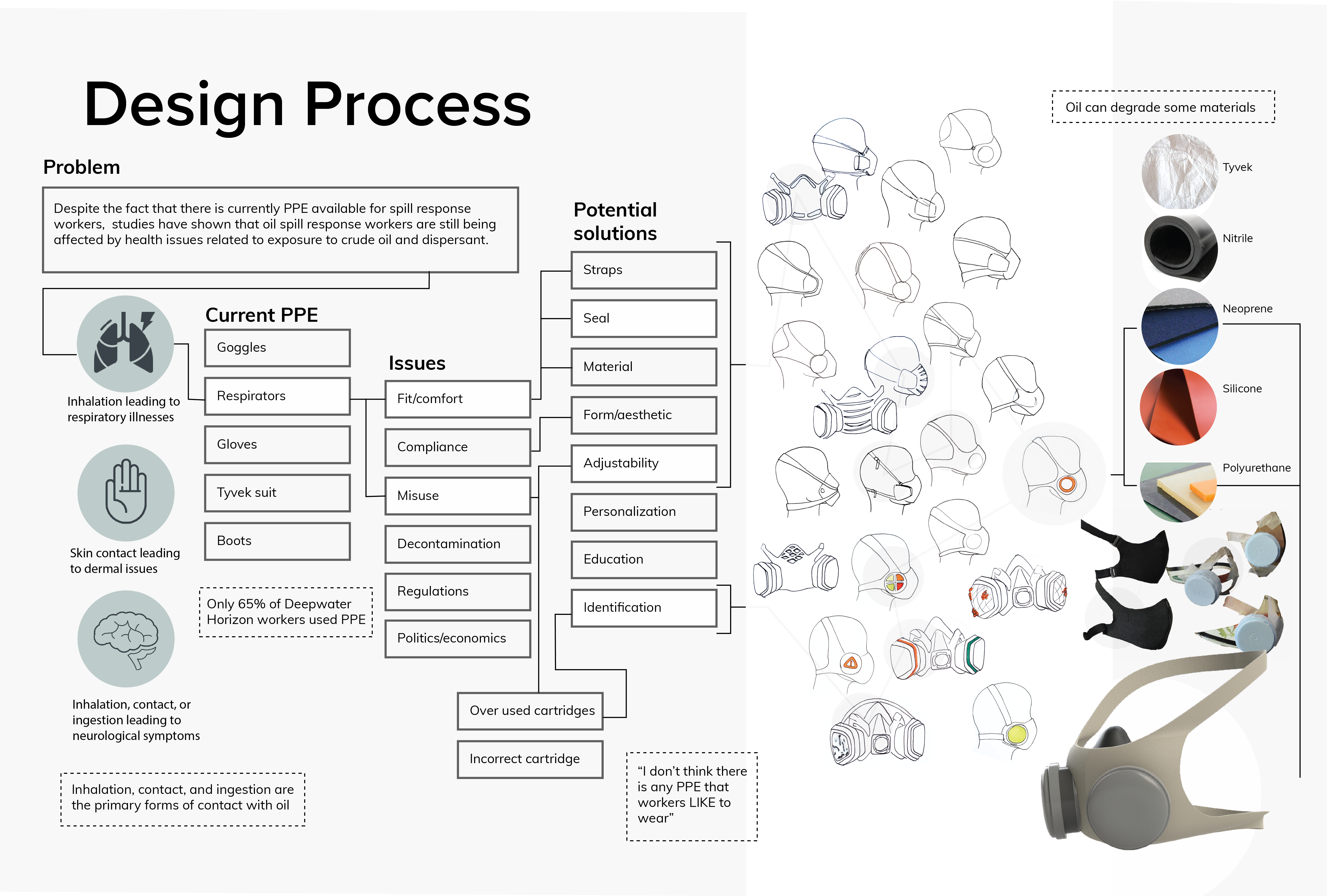 This entire project was done in quarantine, which presented some challenges when it comes to prototyping. I used the materials I had on hand, like foam to prototype hard components and fabric for soft. I converted my room into a combination workshop/office and only had myself to use as a model. I wasn't really able to properly test my prototypes with standard methods because I don't have access to any filters. I had to rely on mind mapping, using matrices, and pro and con lists to come up with and compare ideas. Because of these limitations, this project was primarily research focused.