Native Shoes is a Vancouver-based company that designs footwear with a focus on animal-free and sustainable materials. Lines overlap between mens and womens, with minimal styles and lots of colourways and print variation within each style. Classic shoes, such as the Jefferson, are long standing designs and sold in stores and online. Other shoes are short runs sold mostly online, which are mostly used to test out new ideas. Native uses the same molds for long periods of time, but changes material, print, and colourway regularly. The same is true for soles. There are only a few styles, which are used between all shoe categories. I was tasked with designing a new upper for an existing sole currently used on the Chamonix or Johnny Treklite.
Role:
Practicum student, footware design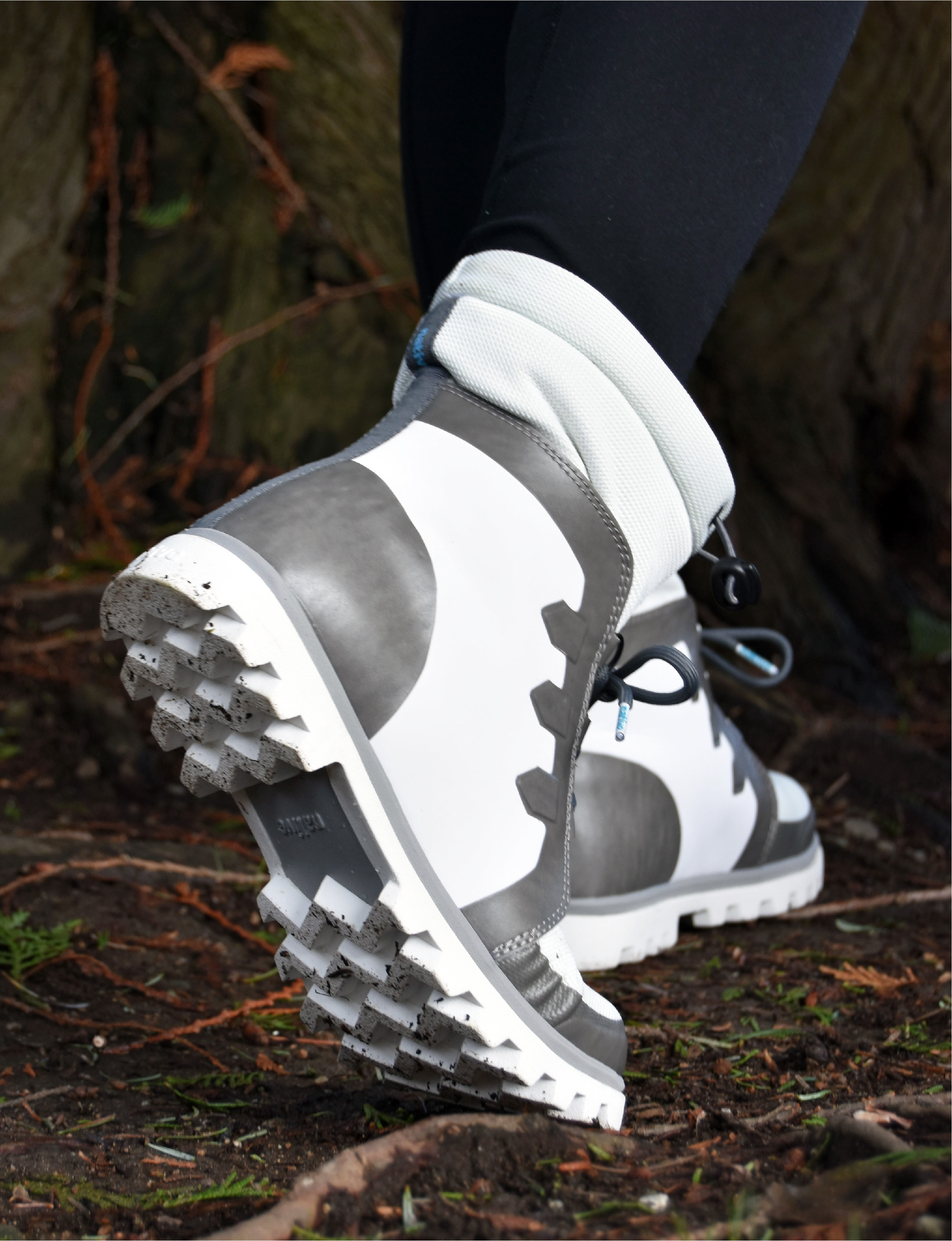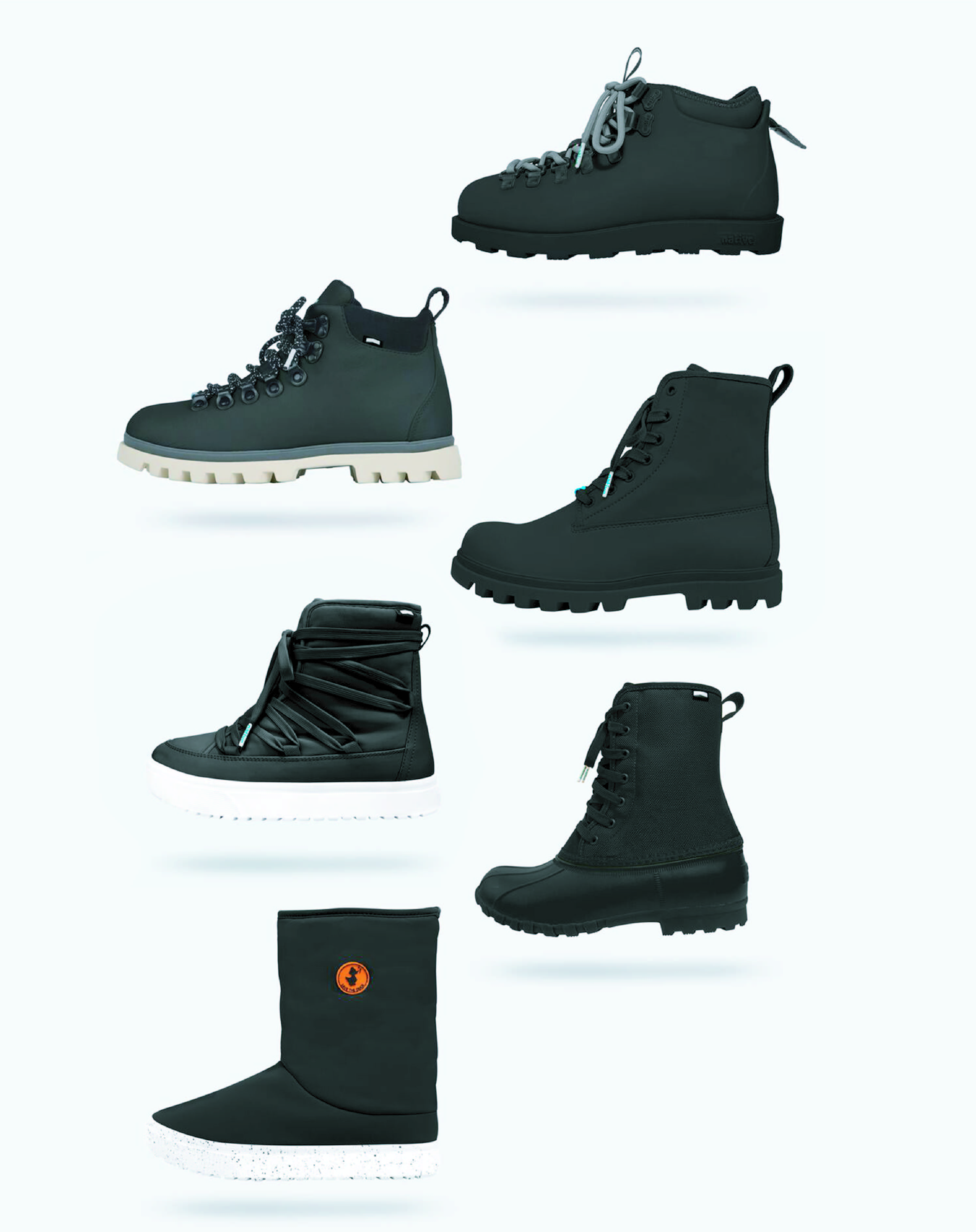 Current gap:
There was an opportunity in Native's boot assortment to venture into a deeper winter boot. 
Potential user:
A potential user may live in a place with cold and snowy winters and need spend a lot of time outdoors, walking, commuting, running errands, or maybe even snowshoeing or winter hiking/camping. They may be in an urban, suburban, or nature setting where they might be dealing with snow, salt, mud, slush, and ice.
Values:
Performance
Longevity
Sustainability
Style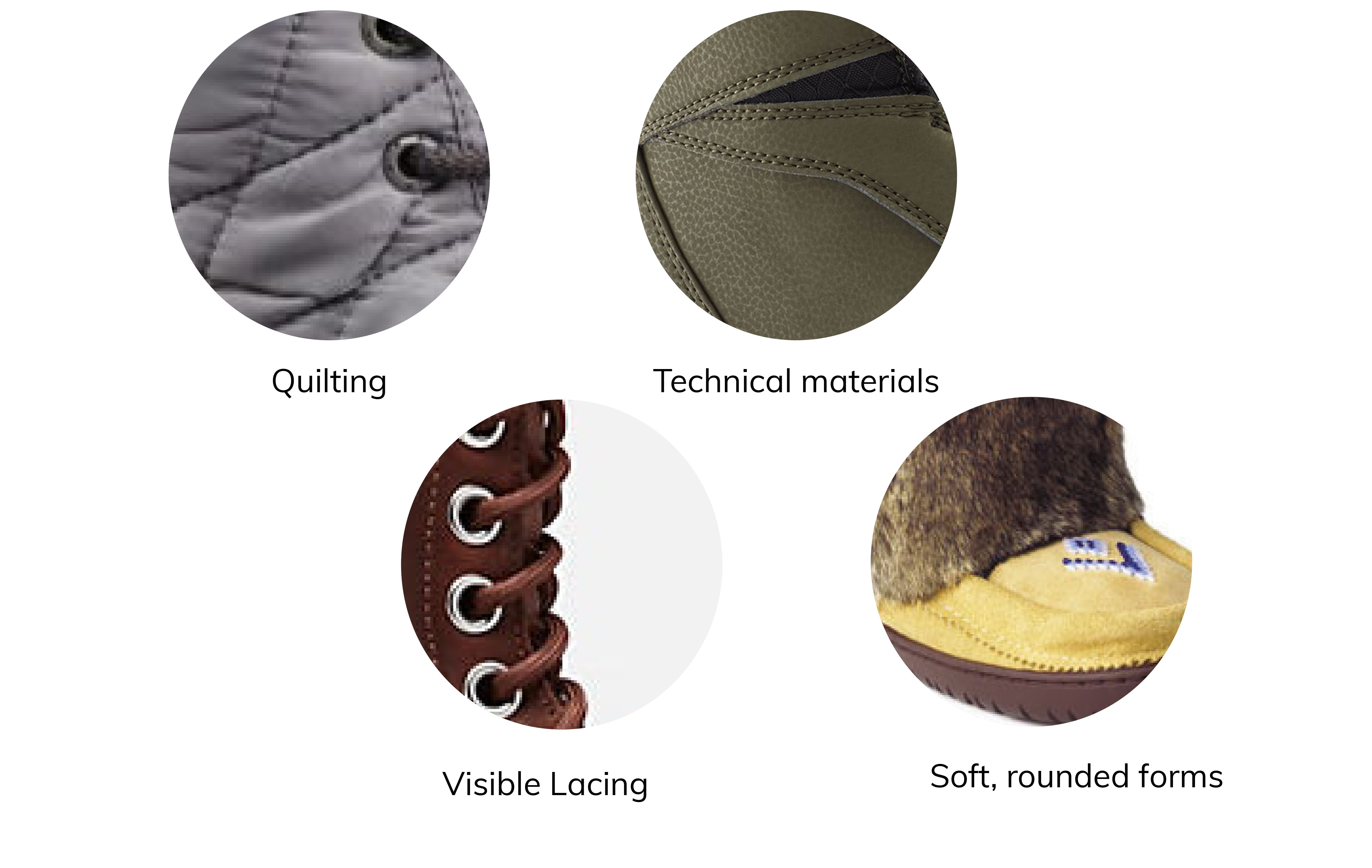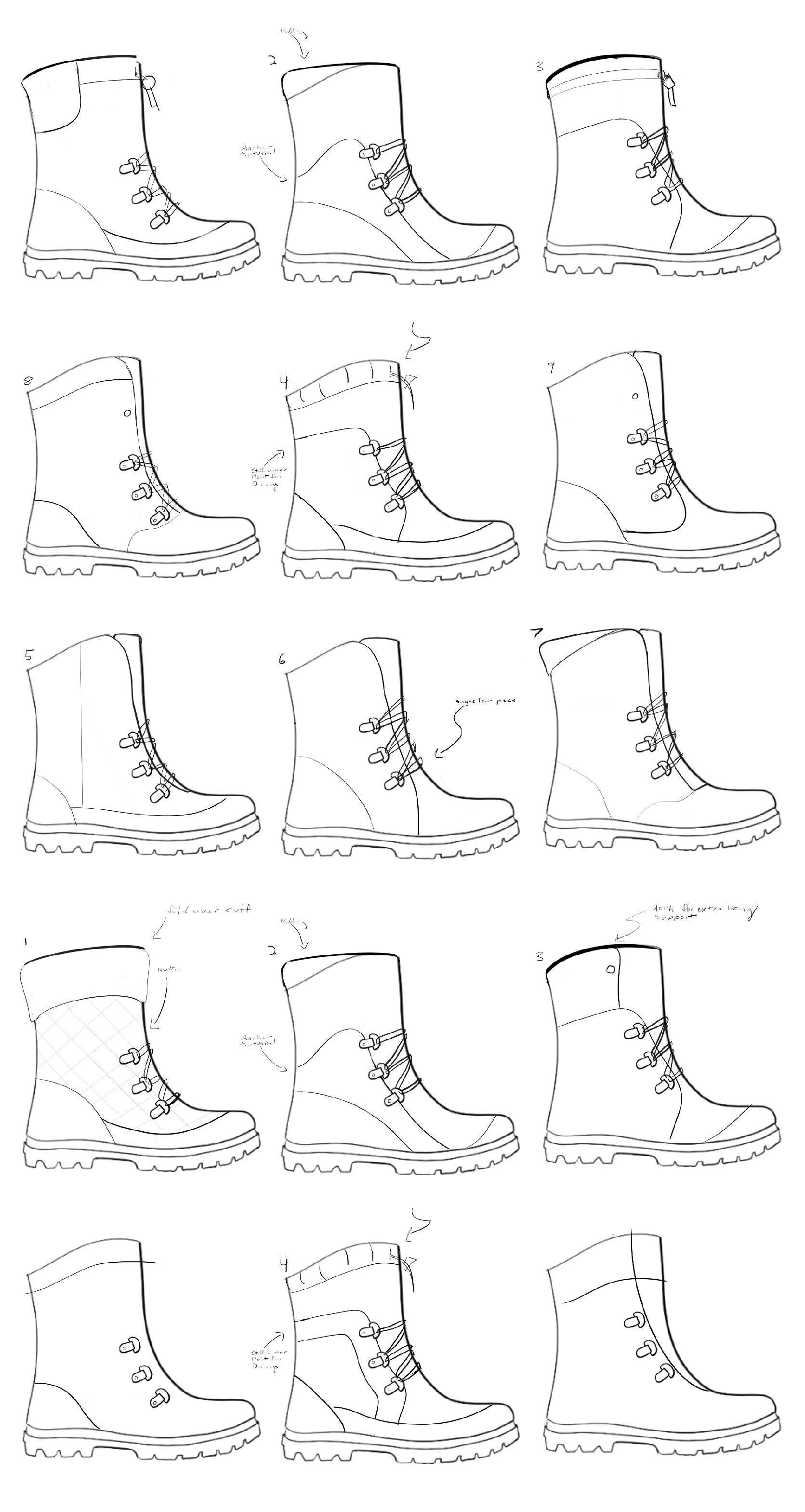 After refinement and colour selection, drawings were sent out for sample prediction. Colours were intentionally chosen to be as simple as possible so the factory could use materials they already had on hand and reduce lead time. As this project was only for my practicum, it did not go further than a first sample.
Native currently has a pretty wide verity of boots on the scale from summer to winter boots. Some lean more towards hiking while some lean towards snow. A key design feature of all these boot is that there's little to no difference between the mens and womens design (aside from fit).
I chose to design a winter boot as it is currently a gap in the Native line. I began with some background, market, and material research, visiting a few stores and looking at online reviews. I decided to move forwards with a design that combined a classic look with new and innovative materials and construction methods. I started with thumbnail sketches for quick brainstorming with style and proportion, then moved to slightly more detailed sketches to experiment with individual elements. Once I settled on a basic concept, I moved into Illustrator and began refining, making adjustments based on feedback and manufacturability.